Aug. 9, 2019
LU-VE: Spirotech wins award as one of the best exporting companies in India
Uboldo (Varese), August 2019
– Continued overseas success for LU-VE Group. The Italian multinational, listed on the Milan Stock Exchange and the third biggest producer of ventilated products in the world, has confirmed its position of excellence in Indian exporting through its subsidiary company Spirotech which specializes in the production of heat exchangers for domestic appliances, refrigeration and air conditioning.
Spirotech Heat Exchangers, based in Bhiwadi, Rajasthan, has received a "National Award for Export Excellence" for being one of the best Indian exporters in the engineering field. The participating companies are subdivided by their region, size and business sector: LU-VE Spirotech won in the North region, Large category, General Machinery sector.
The award is an initiative of the Engineering Export Promotion Council (EEPC), an Indian government organization set up in 1955 to promote exports. The award was presented at a ceremony in the city of Shimla, in the state of Himachal Pradesh, by the Chief Minister of the state, Jai Ram Thakur.
Matteo Liberali, CEO of LU-VE Group said, "Absolute quality is the foundation of the extraordinary success of Spirotech, which supplies the major European and other manufactures of domestic appliances, especially tumble driers. In order to pass the most stringent acceptance tests for our products, they are subjected to the most severe checks at the end of every transformation process, using the very best evaluation instruments. However, product quality alone is not enough. The company and the production processes are certified in compliance with the most rigid international standards; last year, the Bhiwadi facility received coveted recognition from the Indian Green Building Council, with the IGBC Green Factory Building – Gold certification."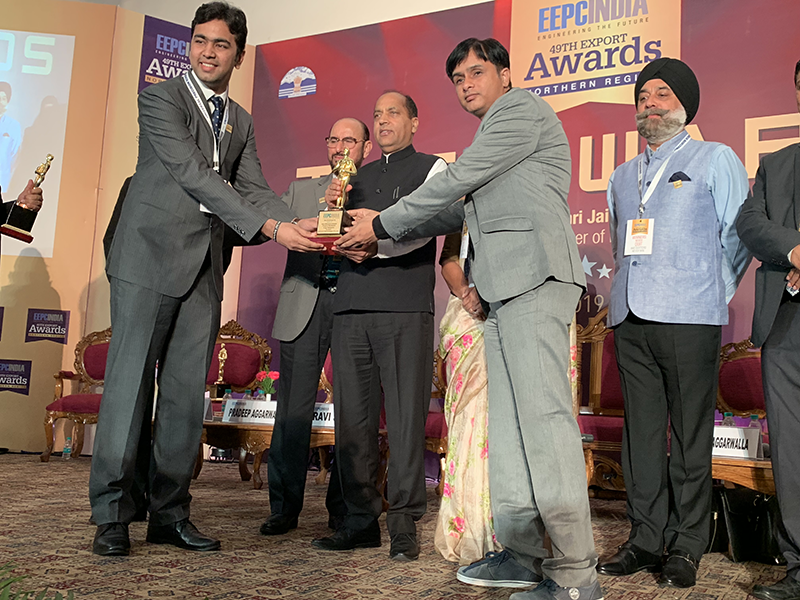 Dwijesh Gautam and Yash Sharma (Spirotech) receiving the award